Springboard creates and develops new products and technology.
We quickly get things to work through development, design testing and production planning.
Motivation
We set up Springboard because we wanted to:
Help improve peoples' lives across the world
Contribute to our clients' success and build our reputation through excellent engineering, good client service, and high quality management
Be an outstanding employer, creating high value jobs and growth in our region
Management Team
Springboard is 100% owned by the management team of Tom Oakley, David Foster and Keith Turner, who work full-time on ensuring the successful delivery of projects by Springboard staff.

David Foster
David Foster combined a first class degree in Mechanical Engineering from Cambridge University with a five year apprenticeship at a traditional manufacturing company, and practised engineering professionally for five years in Germany and Canada. He has always worked in New Product Introduction, and in a broad career has been responsible for:
innovation and invention of early and proof of principle prototypes
design, development and certification
programme management and manufacturing launch
sustaining engineering on production items.
Products he has designed have won Formula 1 races, helped treat breast cancers, combatted international smuggling, made coach passengers comfortable and led to systems that make your car safer today.
He is obsessed with making innovation pay and is passionate about effective engineering change processes.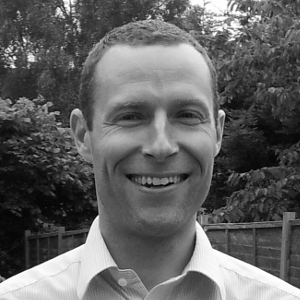 Tom Oakley
Tom Oakley achieved a first class Master of Engineering from Cambridge University whilst working as an industrial trainee at Ricardo Consulting Engineers.  He was then awarded the Choate Fellowship to study human physiology and pathology at the Harvard School of Public Health.
Analysis of muscle fatigue conducted by Tom at the Harvard Biomechanics Laboratory influenced American law on fatigue injuries sustained at work.
Since 2001, he has focused on creating safety-critical designs for mass production and is named inventor on numerous medical device patents.
From 2005 to present, Tom has led scientific and engineering teams developing new technology in the areas of injection devices, infusion pumps, inhalers, cryogenic surgery, and electronic blood lancing.
Tom has delivered lectures and workshops on innovation at the Cambridge University Engineering Department, mentored MBA research projects at the Judge Business School, and been a speaker at various international conferences on innovation and medical device development such as Management Forum, Pure Insight Masterclasses, MEDTEC and EphMRA.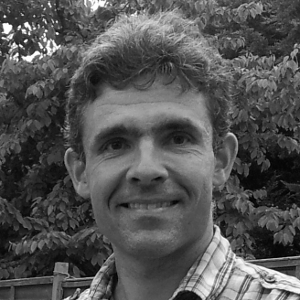 Keith Turner
Keith Turner studied physics at Oxford University and then a PhD in experimental laser and semiconductor physics. After a spell at Max Planck Institute in Stuttgart, he moved into technology development because of the way it combined scientific challenge, entrepreneurial opportunity and the ability to deliver a real benefit to other people.
Keith has always been a keen problem solver in the lab and enjoys a good challenge to get to the bottom of a problem. Examples have included freezing breast tumours, getting dry powder inhalers to work and improving the performance of ink jet printheads.
From 2005 to 2013, he led major innovation programmes in medical devices, with a particular emphasis on surgery including several cryosurgery technologies, laser surgery, biopsy, respiratory therapy and wound therapy.
He co-founded Springboard because of his passion for high quality, business focused R&D in subjects that make the world a better place. Keith loves growing a team of excellent people who work together to create something truly worthwhile.