Design and development of a revolutionary safety-critical consumer product
8 August 2022
The problem:
Springboard was approached by a multinational company which owns multiple household-name brands in consumer electronics. Its vision was to create a radically more portable version of one of their successful products.
To make it more portable, they needed the device to work independently of power cords. The problem, however, was that a battery powered version would not provide enough energy with the size constraints of the portable device.  The client wanted to use a gas system to generate the required energy. But this required a major redesign of the entire product.
Solution
We were tasked with designing a 'works like, looks like' model from scratch through to transfer to manufacture, including the electronics, gas system and design. It needed to be effective enough to create enough power to heat up the device to the correct temperature in the right amount of time.
Over 2 months, Springboard conducted market research on existing products from the clients' competitors and produced a product specification. We then developed a benchtop demonstrator after conducting initial basic research on reaction kinetics, heat transfer, electronic control and gas flow.  Once the performance was demonstrated we built a product demonstrator which was in the correct form factor and was fully operational including full electronic control of the gas system.
This work included:
Developing our own electronically-controlled valve to control flow rate
Understanding of chemical reactions and catalysts
Using CFD analysis to design components for optimum flow, mixing and efficiency
A conduction path using a heat pipe to transfer the energy to functional elements of the device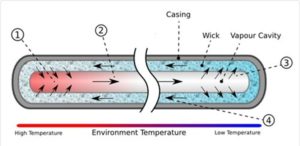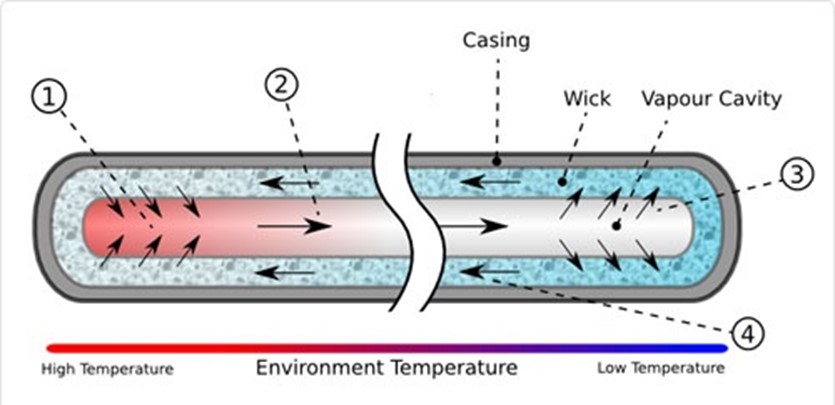 Figure 1: A Heat Pipe can transfer heat much more efficiently than a solid conductor

Figure 2: First prototype of catalysts and heat extraction setup


Figure 3: Final CAD assembly of works-like, looks-like prototype
Springboard created an innovative solution and led the development from the initial idea through to transfer to manufacture.
Skills that we used
Product design
Systems Engineering
Thermal management
Advanced modelling
Want to find out more? Contact us today. 
Written by Liam Malone