Creating effective marketing tools for our clients
Client: Midas Pharma and Gerresheimer
Description: Designing and developing a test rig for the Gx Inbeneo autoinjector to help promote it to pharmaceutical companies.
Activities: Mechanical design, prototyping, rendering, small volume manufacturing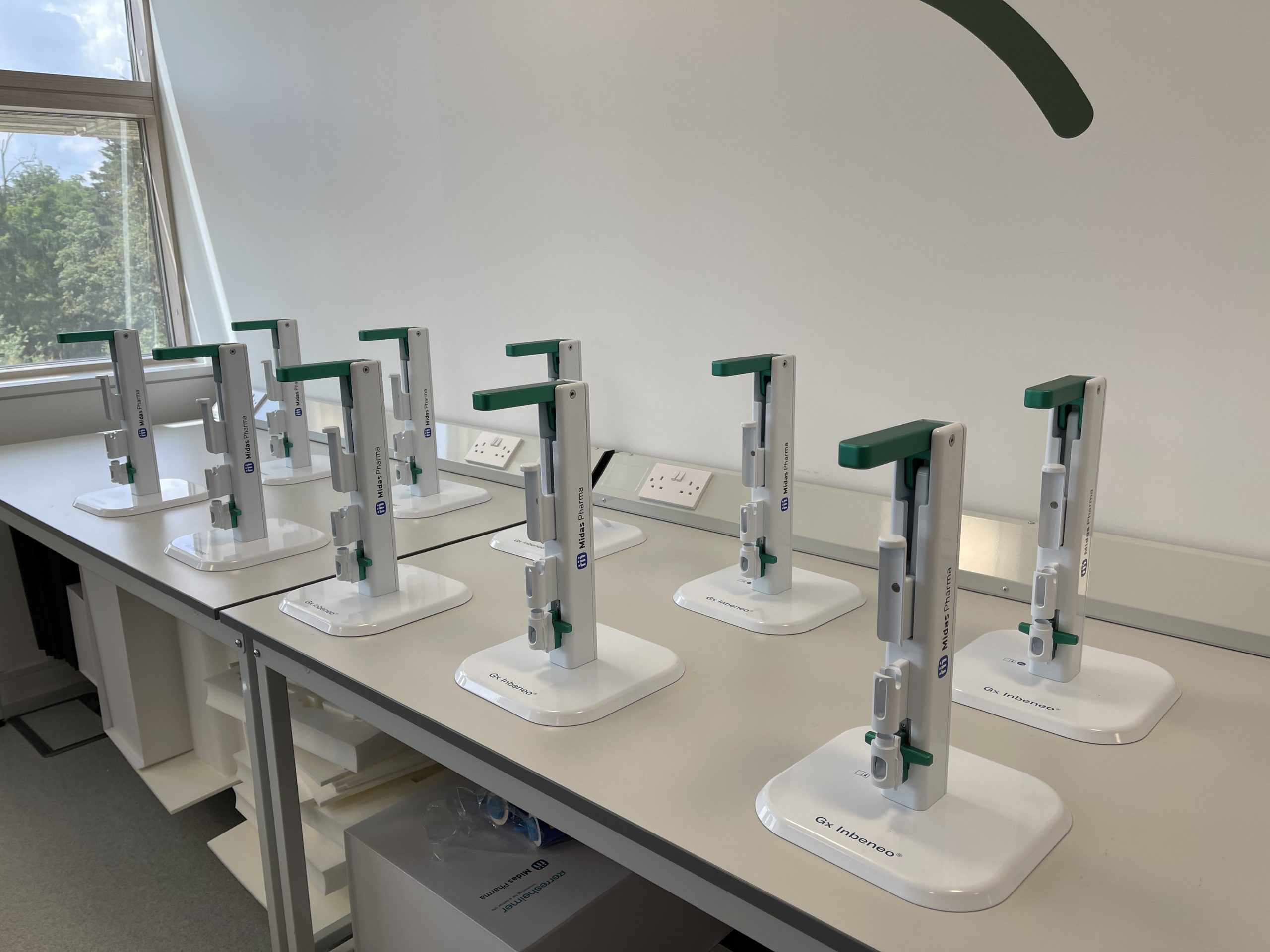 Developing the device
The Gx Inbeneo is a platform, single use autoinjector designed with the patient and the latest generation of biologic drugs in mind.
The 'Toolbox' is a test fixture that allows simulated injection of the autoinjector in the lab. Pharma companies can test their drug with the range of spring forces, needle gauges and cartridge that the platform offers.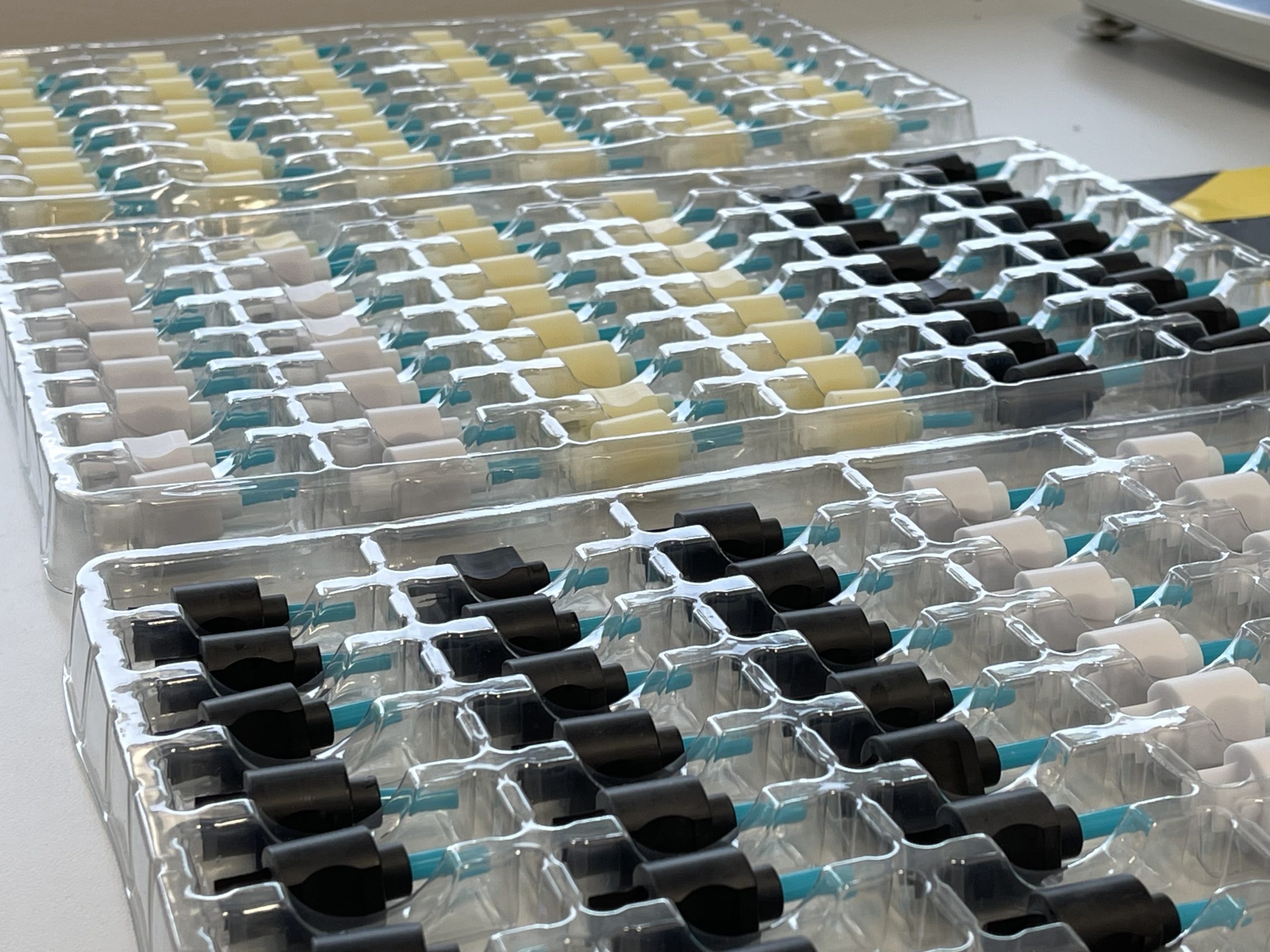 Springboard was responsible for all design and assembly of the test fixtures. The result is a sleek marketing tool that effectively communicates the exceptional value of the autoinjector to Gerresheimer's and Midas' customers.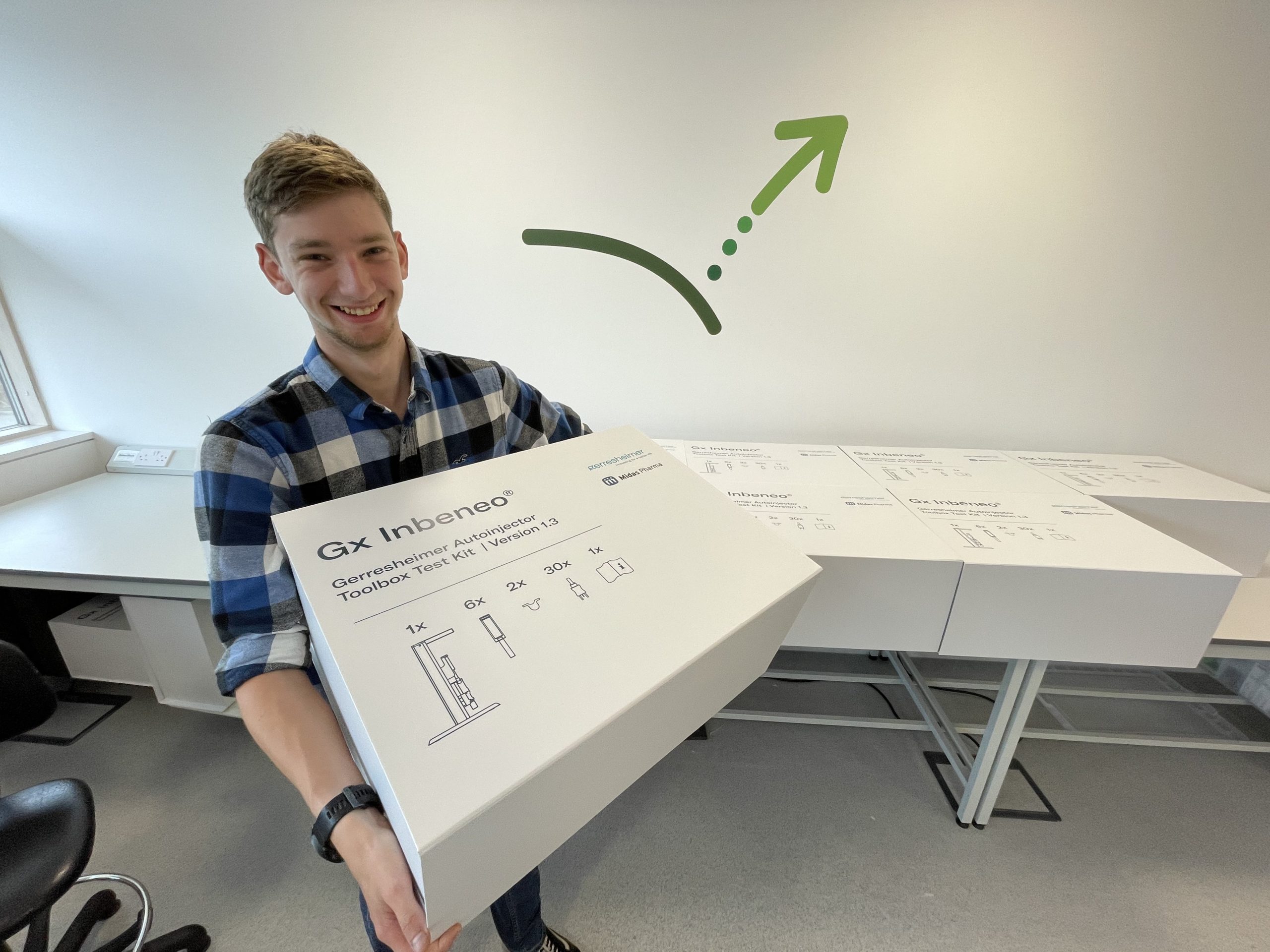 Interested to find out more?