Our brand of design
Springboard's product development process combines usability, science and engineering to create functional and desirable products that have the end user at the heart of the design.
Industrial design
The goal is to create products that satisfy commercial and user needs. We are able to bring concept visions to life through:
Concept generation and workshops
Renders or photorealistic images
Sketches and storyboards
Animations
Rapid prototypes and models
Define colour, material and finish (CMF)
These outputs are always insight-led because the user is at the heart of our decision-making process.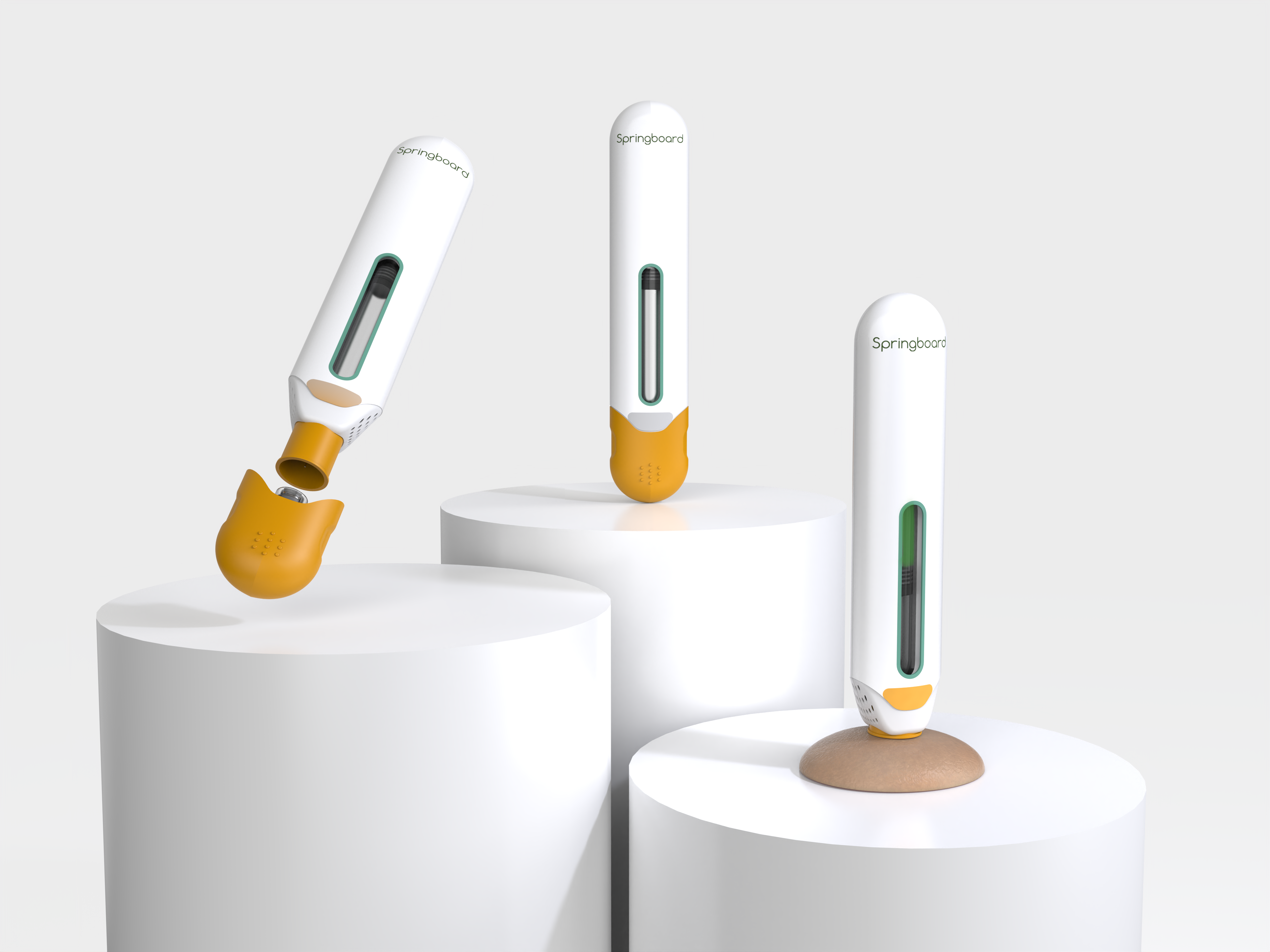 Human factors and usability engineering
A product must be safe, easy and enjoyable to use. We can mitigate user errors and improve usability by conducting the following activities:
Ethnographic research
User workflow
Task analysis
User failure mode effect analysis (uFMEA or URRA)
Formative and summative evaluation
Heuristic review
User interface design
We use a process that follows usability standard IEC 62366 and FDA Guidance.
See how we have designed products for the end user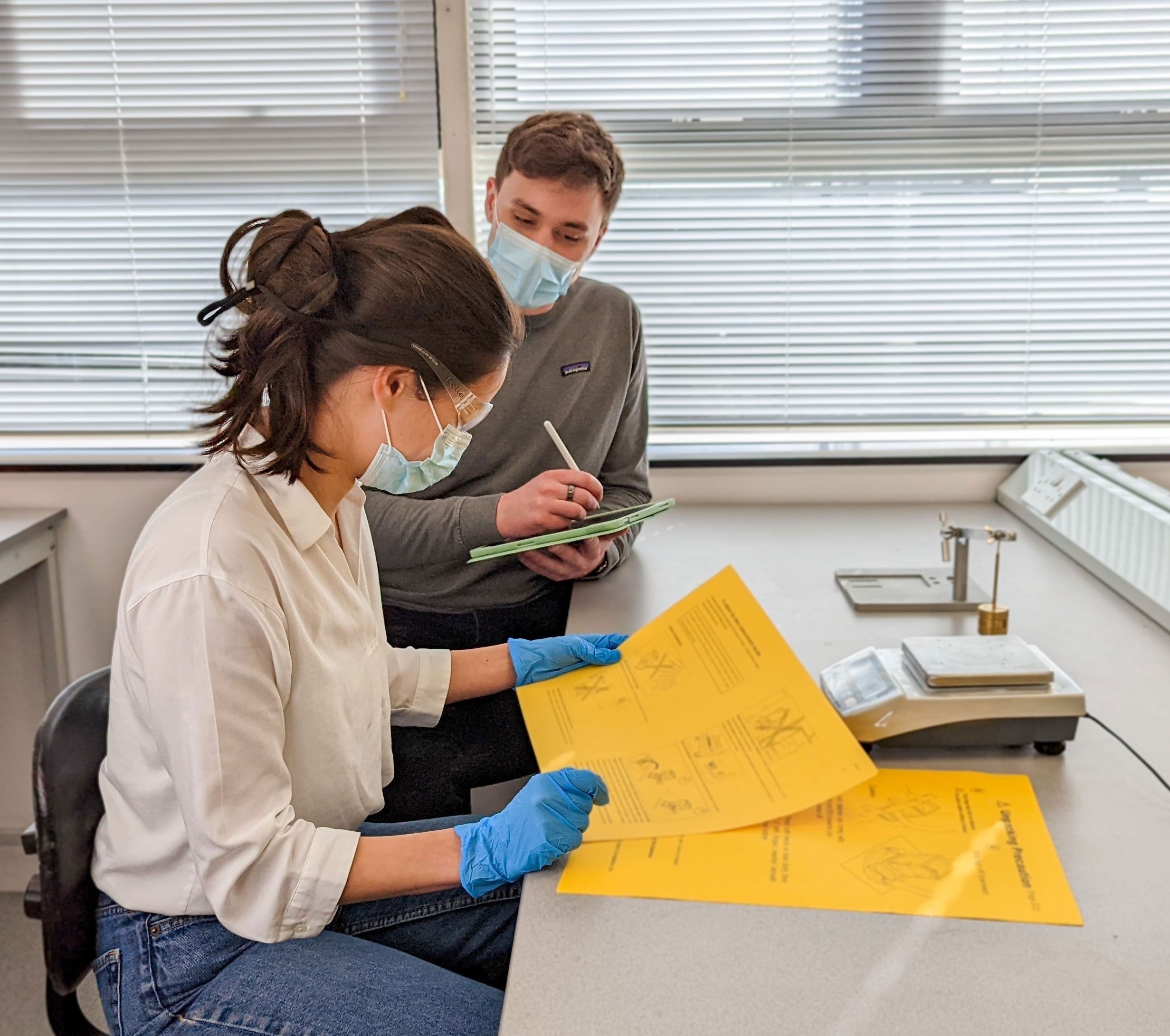 Digital user interface (UI) design
We help forward-thinking companies create digital products by combining user insight, graphics and interaction design.
Springboard follows operating system (OS) and interaction guidelines (e.g. ANSI/AAMI HE75) to build cohesive digital user interfaces. We have expertise in developing wireframes, interactive prototypes and design-to-development handoffs.
We work on a unified framework so designers and developers can work collaboratively. Moreover, we have experience in transferring designs from Adobe XD, Figma and Sketch to Qt tools
View our smart inhaler app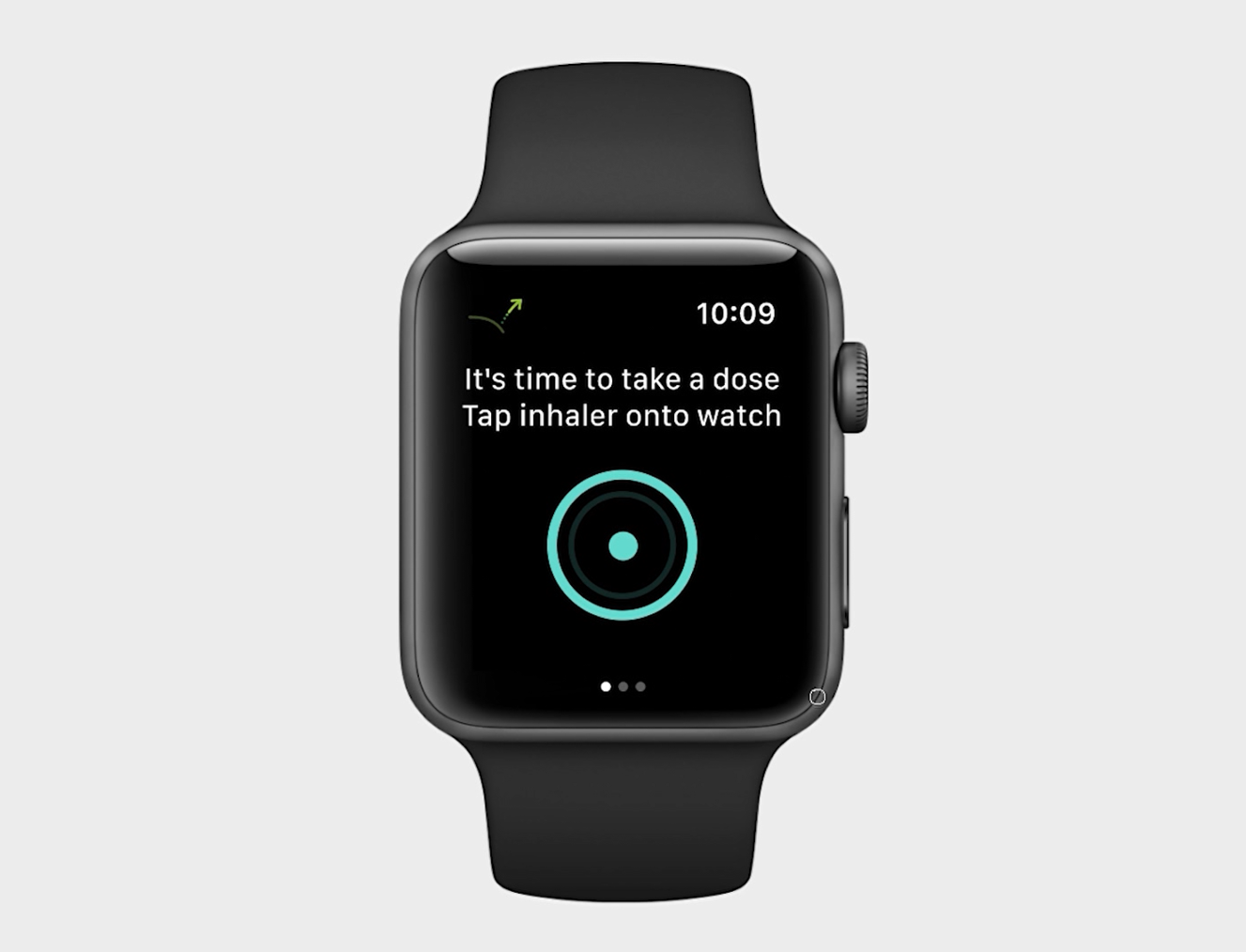 User experience (UX)
How you feel when you use a product determines how you might perceive a brand. We craft experiences that address pain points and delights the user. In early-stage development, we must identify user characteristics and how the product might fit into their lives. Then we can empathise with them while prototyping ideas.
Springboard's UX process includes:
Voice of the customer study (VoC) to gather insights
Competitor research
Design trend research
Creating personas
User journey mapping
A/B testing
Usability testing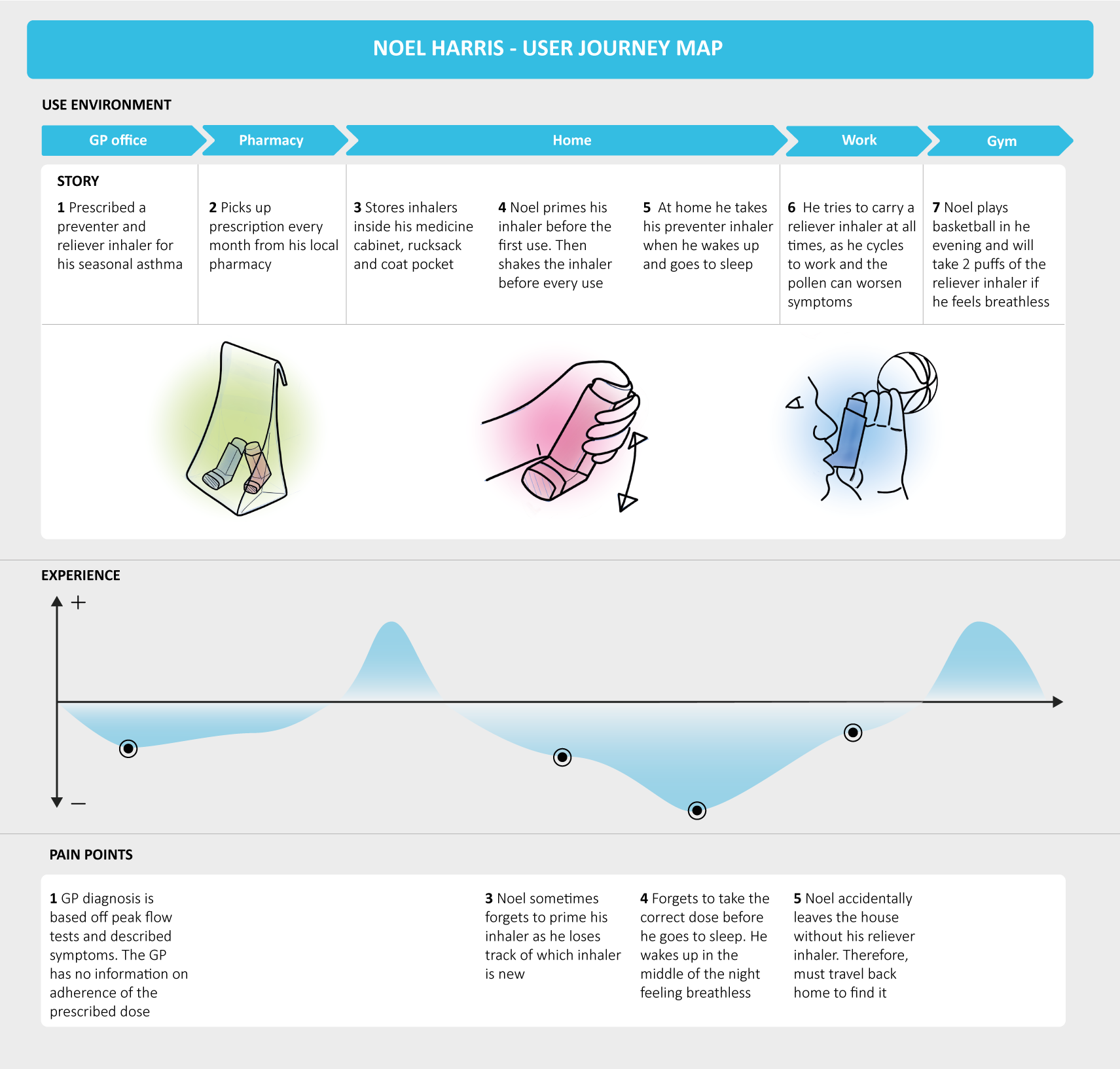 Interested to find out more?