Areas of expertise
Springboard is well practised at developing robust and capable devices.
Technical feasibility
Assessing the technical feasibility of an idea can be the hardest stage in developing concepts after the initial idea generation.
We are able to quickly provide clear insight into the heart of the toughest technical challenges, thanks to our collective knowledge and experience, our advanced analytical techniques and our collaborative ways of working. We provide our clients with the knowledge they need to stay ahead of their competitors.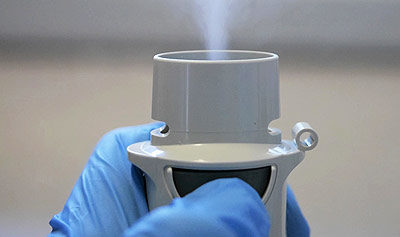 Proof of principle
Proof of principle prototypes enable the key technologies of a proposed product to be tested for viability and performance before committing to future development work.
Reducing risk and controlling cost are key priorities, and rigorous analysis and testing are built into our design process. We make use of analytical and numerical multi-physics modelling to predict device performance. We also use mechanical tolerance analysis to predict manufacturing variation and its potential effect on performance. We leave nothing to chance to achieve successful proof-of-principle devices.
We have specialist knowledge in areas that include fluidics, thermal management, mechanism design, biocompatibility and surface interactions.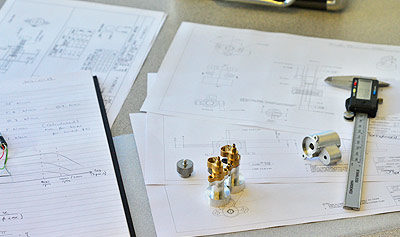 Detailed design & prototyping
Product prototypes are the culmination of a rigorous proof-of-principle and detailed design effort.
The technical objective of this work is to prepare and test a design that meets all the product requirements. The first prototypes are the initial physical realisations of the detailed product from CAD models. They are used for product debugging and to gain confidence in the evolving design. Later prototypes can incorporate some of the intended manufacturing processes.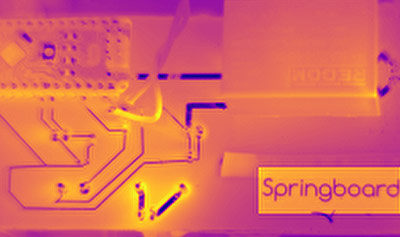 Electronics and software
From one off prototyping to embedded hardware design for manufacture, Springboard excels in electronic design and engineering.
Our clients often want a "looks-like" "works-like" demonstrator, or complete design for manufacture product by the end of a project. Here at Springboard we have expertise in the full development cycle of embedded systems, including both software and firmware.
We take the initial concept and produce a functional design. We work closely with our CAD team to ensure the perfect mating of electronics, housings, and cable routing. After spinning the boards, and assembling, we extensively test the hardware and update any related software/firmware, to produce professional and functional products.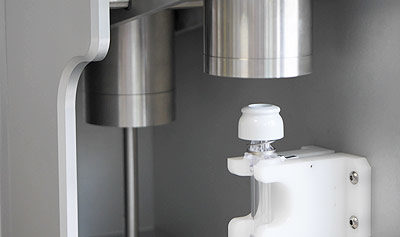 Design for manufacture & assembly
The manufacture of a product is never an afterthought at Springboard. We consider design for manufacture at all stages of the product development cycle. Our engineers can identify the best manufacturing solutions, from low volume production for high value systems, to small scale batch manufacture for research purposes, through to very high-volume disposable devices.
Finalised designs are prepared under design controls to meet the product requirements and to be ready for volume manufacture and formal design verification. Springboard works with leading toolmakers, assembly equipment suppliers and device manufacturers to design products that can be produced efficiently and reliably.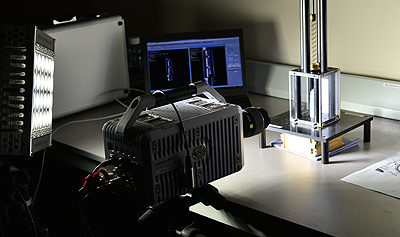 Forensic engineering
Leveraging our engineering and scientific backgrounds, we are experts in rapid root cause analysis of technical problems and the creation of robust engineering solutions.
We are well practised in the real-life application of functional maps, interaction matrices, cause effect chains, energy models, sensitivity analysis and 'Top Down' testing. We have key experience in the use and analysis of high-speed video and expertise in the use of Monte Carlo statistical analysis to help understand failure mechanisms.
ISO 13485 Certified
All of our projects are managed with an ISO 13485 certified quality system, so quality is a habit for our team.

Our Quality Management System allows us to customise processes to fit our clients' internal systems.