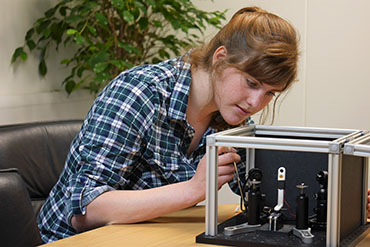 At Springboard we are fortunate to be surrounded by people who derive satisfaction at work by spending their time on activities that are technically challenging, ethical and worthwhile. Indeed, helping people's lives around the world was one of the reasons we founded the company, and the people who work here like to be able to say to their friends something like "I'm working on a project to cure cancer."
All of our projects meet an ethical policy, which means we do not operate in markets which we do not perceive as ethically sound. Over the years, our staff build up a lengthy track record of creating the future in all sorts of worthwhile fields.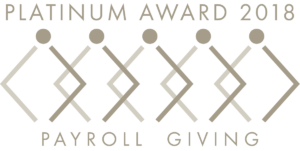 Employees have the opportunity to give some of their salary to charities of their choice using a Payroll Giving scheme.  This means that charities get more of the money for good causes because it is more tax efficient than giving to charity after you have been paid.  We are proud to have been awarded the Platinum Quality Mark by the Give All organisation.
We also believe very much in outreach activities that educate and inspire the next generation of engineers and scientists.
For example, we have hosted a number of male and female engineering degree students for three-month summer internships. They can have the opportunity to deliver their own stream of work on a major consultancy project as one of the project team. We hope the experience inspires them to embark on a career in engineering consultancy.
We support the Year in Industry Scheme every year, in which talented young people with good STEM A-levels become a trainee consultant before going to university.
We mentor, and sometimes sponsor, MBA students at the Judge Business School working on the entrepreneurial Cambridge Venture Project.
Recently, we had a visit from sixth formers at a school for girls, who came to experience an array of technical wonders in our laboratories such as heat pipes and catalytic burners. Our project team had a great time demonstrating their latest inventions to the girls.
In addition, a young lady from Comberton Village college with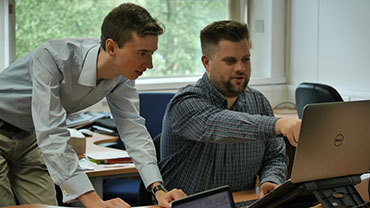 a strong capability in science and maths joined us for a week of work experience, with one day on each of five different projects in diverse subjects such as filtration of bacteria, removing CO2 from mines and designing a next-generation autoinjector. The experience may help her to feel that she is the right sort of person to study science and engineering.
At primary school, we supported last year's science day at Fen Drayton in which 90 children spent the whole day making rockets, fake blood and doing forensic science.  As our company grows, we intend that increasing numbers of our staff can take part in this type of activity in the hope that we can inspire some of those young minds to contribute one day to Cambridge's world-class high tech business cluster.
We are also members of WISE (Women in Science and Engineering) because we believe that for the best talent, technical businesses should draw equally deeply from male and female skills. WISE offers a multitude of advice and support, which helps us to achieve a great workplace atmosphere which is satisfying to everyone.
Springboard's work is fulfilling, and we enjoy sharing the passion and excitement that we feel in our careers.  If you share the same passion, see if there are any opportunities for someone with your skills.