Fast-growing product and technology innovator Springboard has expanded into larger offices at St John's Innovation Park in Cambridge, UK, having outgrown its space in the Innovation Centre itself.
A steady flow of new projects for international clients has required the scale-up and Springboard has built additional capacity into its new HQ.  Now, the labs and offices are under one roof in a 4,000 sq ft unit, which also has self-contained meeting rooms and reception area.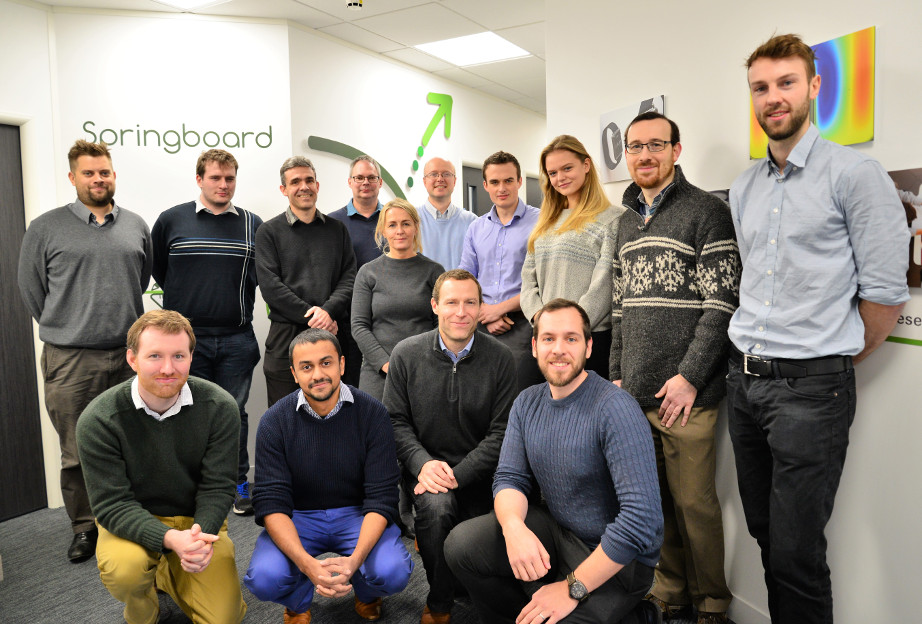 Springboard's capabilities have been in strong demand, and its project portfolio has been international from day one, driven by recommendations (word of mouth) between major medical device and pharmaceutical companies, especially where they have run into problems with a medical device.  Its focus has already enabled a number of big-name clients to launch devices that they could not have otherwise, and in the process saved time and money in product development. Cul-de-sacs have been moulded into highways of success for a large number of satisfied clients.
The consultancy's reputation for troubleshooting and technical excellence spread across Europe and the United States. We are proud to say that more than 80 per cent of Springboard's work is repeat business.
Some problems with delivery devices – injectables for example – cannot be solved "simply by throwing man hours at it"; in-depth technical insight and world-class engineers are required. And that is exactly what Springboard has provided since opening its doors.
Springboard has put much time and effort into recruiting, mentoring and training the best team possible.  The diversity and depth of skills now far outstrips that of the founders and includes skills in physics, optics, thermodynamics, fluidics, materials science, biotech, mechanics, systems engineering, electronics and manufacture engineering. This means the company now takes on cross-disciplinary projects and creates teams that have the breadth of knowledge to ensure success.  Recruiting talented people is a time consuming challenge, but of even more importance is creating an environment in which they can flourish. The company's focus on professional development means people have opportunities to take responsibility and grow their careers at the company.
This broad church of capability is exactly what the founders wanted to achieve – a turnkey capability in the segment, rather than being pigeon-holed simply for one area of expertise.
We believe another strength of Springboard is its open innovation culture. Springboard can provide a fully self-sufficient team to a project but welcomes input from clients either through brainstorming sessions or weekly updates.  This approach enables the client to retain control of the concept while giving Springboard full rein to suggest enhancements.  "They don't have to hand-hold us but they get to contribute; we believe in a highly collaborative approach".
Springboard is also renowned for its highly ethical approach to projects. Its mantra is to work on innovation that are technically challenging but also ethical and worthwhile.  Staff like to be able to say that they are working on a project that will certainly improve peoples' lives and might, for example, lead to a cure for cancer.  This approach is helping the business recruit the highest calibre of engineers and scientists; the ongoing recruitment process is also enhanced by Springboard's outreach activities with schools, colleges and Cambridge University.
If you would like to know more, please get in touch.