Until now, Springboard has been fortunate enough to be based at the excellent St. John's Innovation Centre in the heart of one of the world's most important technology development clusters.
Springboard works for multinational clients around the world but our location in Cambridge, UK, is important because:
It helps us to recruit very sought-after world-class device engineers and scientists; and
We have access to world-leading suppliers and equipment based locally.
We have grown our team and our lab facilities based on strong demand over the years, and we are now at the point when we need to move to new premises.
Therefore, we are very excited to announce that we will be moving to the Jeffreys Building (next door!).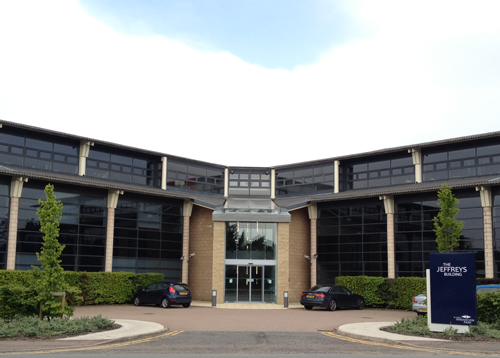 The move will allow us to:
Design the layout so that we have our laboratories, offices and meeting rooms in the optimum sizes and positions;
Double our laboratory space, giving us room for new equipment, and having larger machining, assembly, testing and metrology areas.
Double our office space.
Increase our meeting room count from 1 to 3.
We're thrilled about the opportunities it gives us to deliver more and better projects to our clients over the coming years.
If you would like to know more about anything to do with Springboard, please do not hesitate to contact Tom Oakley.