It's official – we've moved offices!
9 May 2022
We're excited to announce that have moved to new, larger offices.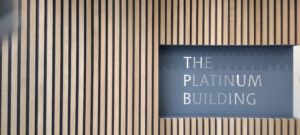 This move comes as a result of our growing team and business, and we're thrilled to have found the perfect new space to accommodate us. The new office is located a short walk from the old building, still within the St John's Innovation Centre. It's bright and airy, with plenty of room for us to grow into.
The new space has been designed with us in mind, with 2 bespoke labs and a fully kitted out workshop for our engineers to work in, plus ample office and meeting space. Last but not least is our fantastic social area where we can meet informally over lunch or a cup of coffee.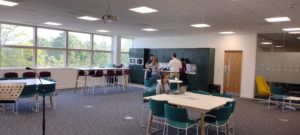 We'd like to say a huge thank you to the team who made it all possible, working to get everything moved over in record time so that there was little to no interruption to our project timelines.  
We're excited for this new chapter in our story. Watch this space for more details about the people and typical projects that make up Springboard. We can't wait to make it our own and we hope you'll come and visit us soon.