Strategies for faster R&D: Save tooling for later
31 October 2016
There's a great quote by Thomas Edison when asked if he felt like a failure because of all his failed attempts to invent the electric light bulb. "Young man, why would I feel like a failure? And why would I ever give up? I now know definitively over 9,000 ways that an electric light bulb will not work. Success is almost in my grasp."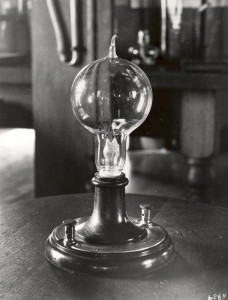 And not one of those 9,000 prototypes was made on a production line.
A situation that our clients commonly find themselves in goes a bit like this. "Yes, I know it's not quite working yet but time is running out before the product launch next April and so we have to commission the tooling now. Management aren't willing to let the launch date slip."
It brings to mind a medical project in which the disposable part had been pushed through to injection moulding. The trouble was that revisions to the design were still being made. It was possible to modify the tool, but each time that happened, it took six weeks to get the next parts released before they could be tested.
Earlier in the same project, we had been prototyping the disposable component on our CNC mill. You could do a test, modify the CAD, set the mill running overnight and test the next iteration the next day.
Short development cycles demand flexibility, and for this it helps to delay tooling until you know the design works in all respects except for those specifically dependent on tooled properties. Even if you need 100 parts for a clinical evaluation, perhaps they can be machined? It might cost $10,000 and some planning ahead in validation, but that's child's play compared with a 12 month delay to a multi-million dollar programme.
There's a whole suite of prototyping methods available today, such as additive methods (SLA, 3D printing, SLS, vacuum casting…) and subtractive methods (machining, laser cutting, EDM…), not to mention various ways of sealing, bending and so on.
In the next article we look at how to break down a daunting, complex problem into a series of manageable steps.
Please contact Keith Turner if you think we could help you or if you would like to be alerted to the next strategy.