Springboard volunteering
27th September 2019
Springboard's ethical policy means we can always be proud of doing good work that helps people around the world. In the past year we wanted to go further by contributing directly to our community, so we created a Key Performance Indicator for staff to work together in company time for a charitable cause.
The first project completed over the past summer was for Eddie's, an important, local provider of community services and support to children, young people and adults with learning disabilities and their families. Springboard colleagues painted a tree mural at Eddie's facility which hosts:
Artworks, an arts and craft activity group; and
Befriendingworks, a drop-in social group for people aged 16 and over with learning disabilities and/or autism.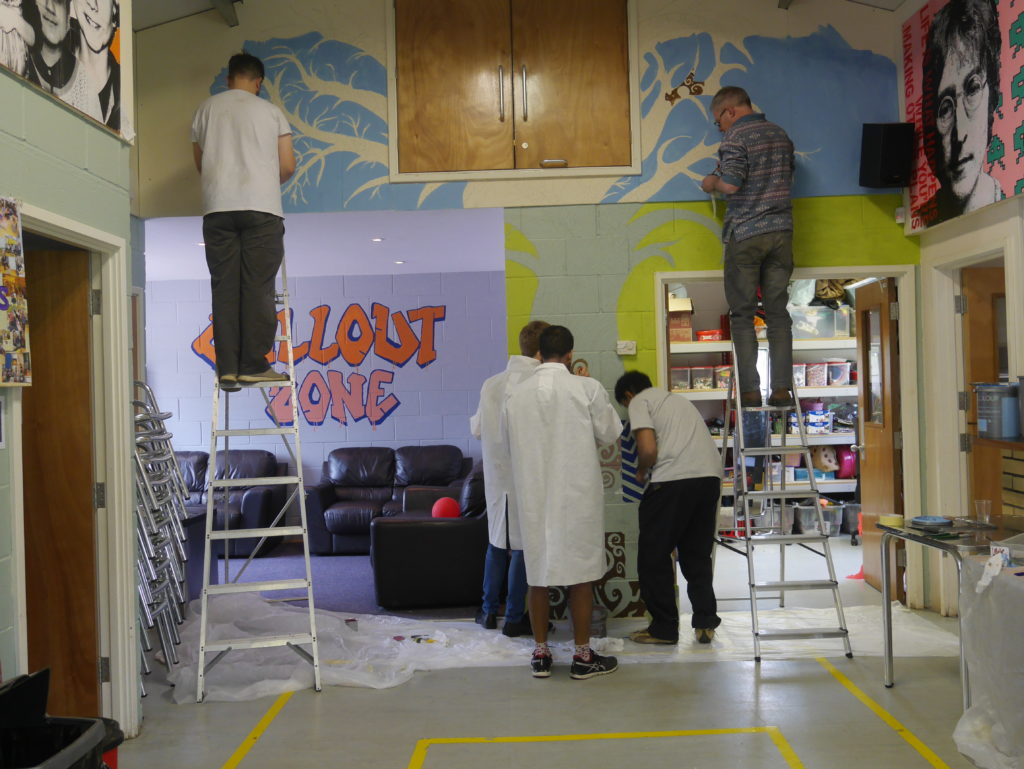 Over two days, Springboard staff kitted up in overalls and brought the wall to life. We were really happy with the results which brightened up the room and the tree can be enjoyed and interacted with by the service users. We also had a great time in the process.
The mural is really the talk of artworks, everyone loves it and it makes such a great Addition and backdrop to our space. Your volunteer team were great and very accommodating. We really appreciate all the time and effort and any fear of heights that were overcome!

Feedback from Eddie's
Before

After
What's next?
We are currently planning more charitable work, including a FoodCycle takeover where we will cook and serve a meal using food that would otherwise be thrown away.