CPHI – Collaboration, cutting edge research and creation
8 November 2023
The CPHI conference this year was the best so far. The insights into cutting edge research and innovative ideas to help solve pharmaceutical packaging challenges were fantastic to see.
From our visit, we mainly saw a clear unmet need for improved GLP-1 injection devices, continued demands for increased environmental sustainability, and innovations in large volume injections.
Our head of Industrial Design, Leanne Yip presented to a packed audience on how to design packaging with the patient in mind. At the talk, attendees learnt a few key design factors that could make or break the usage and uptake of a device or drug as well as what important factors are involved in user studies, including environmental conditions and demographic considerations.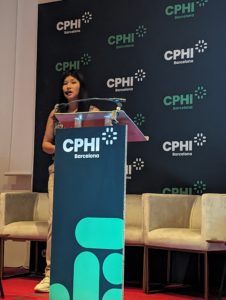 With so many exhibitors to see, the Springboard team met their step goals across the 3 days and the opportunity to see friends and colleagues from all over the world at the conference was invaluable.
We bumped into the Midas and Gerresheimer team and saw the Gx Inbeneo on display at their stand, which was great to see.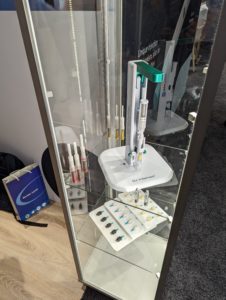 If you are currently looking at investigating the impact of your device and its packaging, and need a partial and professional user study or design consultation, please let us know.
Get in touch with Leanne directly via LinkedIn.