Technology scouting for medical devices
3 November 2021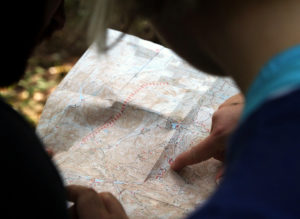 For companies that develop innovative products, selecting the right technology can be an intimidating prospect. One choice could lead to a smooth development process that culminates in a successful launch; and another could take you down an arduous road with unpleasant surprises at any stage of development, potentially causing delays, expensive rework or a complete loss of investment.
Challenges in selecting a technology
Given that making the right decision is so important, what makes that decision difficult? There are two factors:
Breadth. Technology is evolving at an unprecedented rate, and it can be difficult to even be aware of the full breadth of technologies that are relevant to your product. Without confidence that you have a reasonably complete map of the landscape, it can be difficult to be confident that you are making the right choice.
Depth. Once you have mapped out the landscape, you must judge which of those technologies are well suited to your product. Understanding the working principles of disparate technologies often requires specialist scientific knowledge, and a sceptical assessment of the maturity of the technology (sometimes called a technology readiness level) cannot always be gauged from publicly-available information, regardless of one's scientific expertise.
Springboard has developed a proven, systematic technology scouting process that helps our clients navigate these difficult decisions. The scouting process is different to suit each clients' capabilities and needs, and this post illustrates an example of how we might help a pharmaceutical company evaluate candidate medical devices to deliver a therapeutic drug.
Technology scouting for medical devices
In this hypothetical example in which the client needs to identify the most suitable device to deliver their drug, some of the specific challenges are:
The world of medical devices is highly technical
There are myriad choices (including autoinjectors, pen injectors, patch pumps, syringe pumps and more)
The landscape changes continually as new devices are approved for use
Some choices can carry grave consequences for users and the client's reputation: what if the device includes contested intellectual property, or fails to delivery your drug reliably?
To gain confidence that the client will be making the right decision, we typically take three steps:
1. Define what you need
We start by making a list of all the device requirements. It is important that these be precise and complete, so that valid conclusions can be drawn later. Device requirements often fall into three categories:
• Technical performance (e.g. 'the device must function with a drug of viscosity 15 centipoise')
• Usability (e.g. 'the user must be able to activate the device with a force of 1 to 20 Newtons')
• Commercial (e.g. 'the device must be approved for use in the USA and EU')
2. Identify and analyse the options
We then identify all the devices that could meet the requirements using a wide range of sources, including:
Industry and academic contacts. Springboard's experience in the medical device typically helps here.
Manufacturer websites. Often we learn much more by contacting the manufacturer directly, occasionally under a confidentiality agreement.
Trade journals
Internet searches
Sales representatives. In some cases it is helpful to obtain samples of a device for inspection, measurement and testing
Press releases
Once a list of potentially suitable devices has been compiled, we analyse how well each device fulfils the requirements. Finding this data may be as easy as reading the manufacturer's website, or it may require physical testing or establishing confidentiality agreements with the manufacturers. Having the testing equipment in-house, expertise in the field and established relationships with manufacturers helps here.
3. Rank the devices
The final step is to distil the large amount of data collected into a decision. There is rarely a device that is a clear winner in all aspects, such as technical performance, usability and commercial case. To make the right decision for our client, we have found it essential to understand our client's strategic goals. This allows us to judge where compromises can be made, and which factors to analyse more deeply. The result for our clients is confidence that the recommended device or devices are truly the best options for their specific application.
At Springboard, we have found that this method can be suitably adapted to consistently produce valuable business decisions tailored to each client. We are experts in medical device development, and are well equipped to give an independent view of any device. If you would like to learn more about Springboard's technology scouting process, please get in touch.
— Hamish Atkins and Gabriel Villar